Easy to install Aluminum Channel that provides different lighting solutions for LED lights whether the light needs to be protected or to have a smoother linear light (reducing the pronounced dotted lighting effect that the flexible strips have because of its grouped chip distribution system). This product is ideal for in-wall installation on drywalls for that clean seamless look. Our product adapts to any single line LED strips known in the market to create the most interesting customized projects. We strongly recommend that you consult with an electrician prior to installation. Our Aluminum Channel provides an attractive alternative for linear lighting applications while offering a more protective solution. It creates a more decorative look, and it tends to distribute the light smoothly when using diffused (frosted) cover. Can be cut to any desirable length, please consult our specialists.
The Aluminum Profile is designed to be completely trim-less once installed into plaster ceilings or walls, with no frames showing. It creates continuously lighting effect in any room without shadows or overlapping. At the same time, the extrusions protect wall edges from cracking and chipping, eliminate the need for caulking, and provide easy transitions between wall-to-wall, floor-to-wall or ceiling-to-wall coverings.
Trim-less profiles can add bold or subtle elements to any interior design. With no visible trims, they can work as coving lighting, toe kick lighting or general ambience lighting. Having built-in lighting in the ceiling or walls of your interior is sure to impress.
Due to its unique form it's suitable for various applications, ranging from the modern receptions and innovative workplace interiors, to luxury living rooms and kitchens.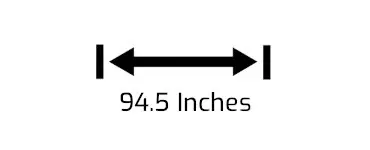 Our Aluminum Channels measure approximately 94.5″ inches.  This measurement is versatile enough to cover the vast majority of measurements on most areas. However, if needed, our Aluminum Channels can be resized by simply cutting them. Need an exact measurement? No worries! We can do that for you. Just ask about our custom size services.
We stand by our vision of providing excellent products and services so that you can create all of your projects without worrying about the future. That's why these Aluminum Channels are covered by our exceptional 2 Year Warranty protection.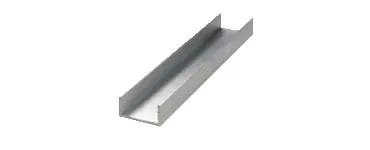 AA 6063 is an aluminium alloy, with magnesium and silicon as the alloying elements. It has good mechanical properties and is heat treatable and weldable.
AA 6063 is the most common alloy used for aluminium extrusion. It allows complex shapes to be formed with very smooth surfaces fit for anodizing and so is popular for visible architectural applications such as window frames, door frames, roofs, and sign frames.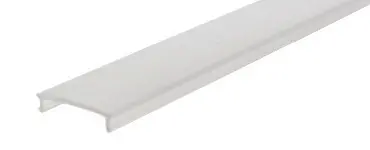 Our Aluminum Channels also include a Polycarbonate Opal Cover. This particular cover is similar to a "frosted" or "milky" finish. By using this particular finish on your channels, we can ensure that our diffuser will smooth the light emitted from the LED Strip so that you don't see those bothersome dots.